Adomatis
Appraisal Service
Sandra Adomatis, SRA,
LEED Green Associate
Address:
P.O. Box 511355
Punta Gorda, FL 33951
Phone:
941-505-8783
Email: adomatis@hotmail.com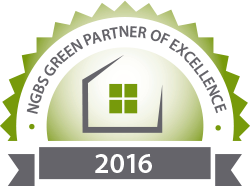 Welcome to Adomatis Appraisal Service
At Adomatis Appraisal Service, we pride ourselves on being experts in residential, vacant land, multi-family, and commercial properties. With more than 25 years of experience in real estate appraising, we offer a wealth of experience in a diverse real estate market.
Adomatis Appraisal Service clients include attorneys, lenders, real estate agents, property owners, and government agencies. Appraisals are needed for a wide variety of reasons that may include listing purposes, mortgages, divorce, estate filings, litigation, contract settlement, or insurance cost replacement issues.
Choose a local real estate appraiser based on their experience, training, education, and ability to provide you with a quality product. Appraisers with designation from the Appraisal Institute exhibit a higher degree of experience, education, and real estate resources. Research the Appraisal Institute and verify Sandra's membership at www.appraisalinstitute.org.
Through the Appraisal Institute Sandra Adomatis serves on the national level, instructs residential courses and seminars, develops courses, and serves as reviewer for various seminars and courses. She is the green valuation expert representing the Appraisal Institute at numerous conferences throughout the year. Visit her Classes page to see a list of approved courses.
What's New
Click here to view a list of 3-4 hour classes offered by Sandy Adomatis.
2019 RESNET Conference Keynote Speaker
2019 RESNET Conference Keynote from RESNET on Vimeo.